Toy Light
A low-power programmable LED light, originally designed to illuminate plastic toys. Toy Light is flexible enough to be used in any situation where minimal standby power and high light output are required. The reference design can be operated below 1 V per cell to maximise battery life.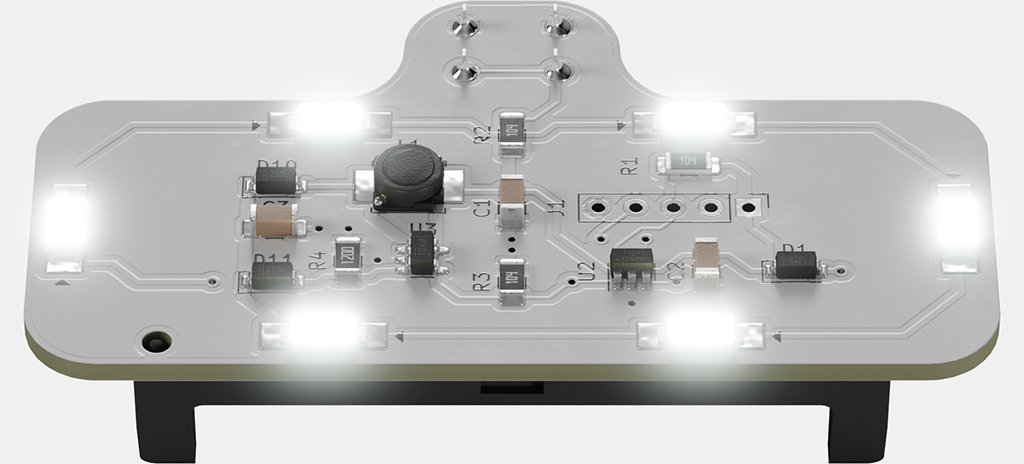 Hardware
The Toy Light reference design provides up to 28 V at a constant current for driving LEDs. Up to 8 white LEDs can be powered in series with PWM control.
Firmware
The firmware is extremely minimal at under 100 lines of C. The primary objective of the firmware is to minimise power consumption. To do this, it operates at an extremely low clock speed and powers down the microcontroller where possible. The firmware, along with a reference schematic can be found on GitHub.