PCIce
A PCI Express card with an inbuilt PWM fan controller and mounting points for an 80 mm fan. PCIce is perfect for cooling graphics and network cards that don't receive sufficient airflow. The card has a minimalistic design to reduce temperatures without compromising your system's aesthetic.
PCIce is available to buy on Tindie.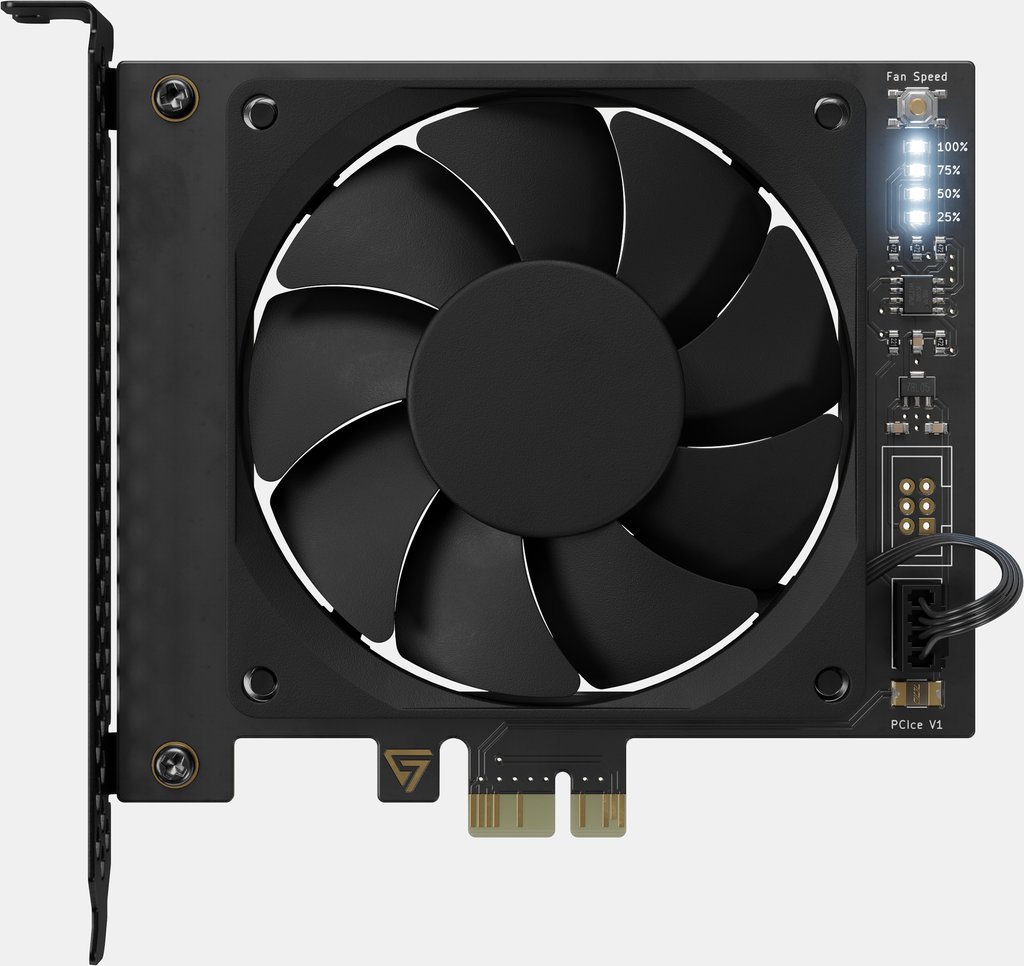 Easy to Install and Use
PCIce is easy to install - only needing a single screw for the PCIe bracket. It is compatible with all PCI slot widths - from x1 to x16. As PCIce draws power directly from the PCIe slot, it doesn't require additional connections.
The inbuilt PWM fan controller allows you to balance noise levels and cooling performance. A button is used to adjust the fan speed in 25 % increments. The current fan speed is displayed on an array of LEDs.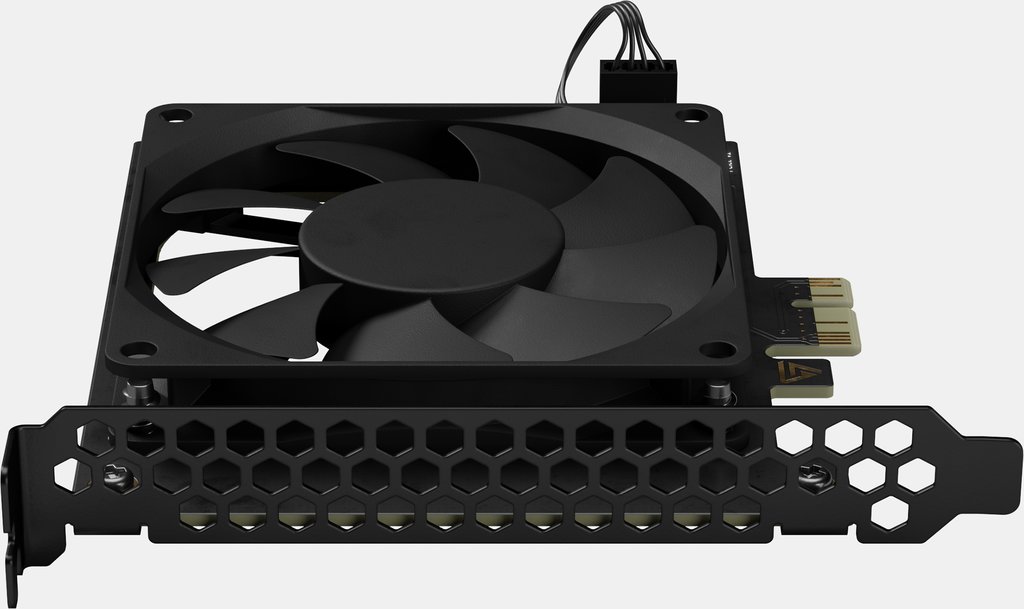 Open-Source
The PCIce firmware, schematic and layout are available on GitHub. A programming header can easily be soldered for new firmware to be uploaded.