Matrix
A rugged four-button macro pad with a per-key customisable RGB backlight. Matrix is a powerful tool for streamlining repetitive operations with pre-programmed keystroke sequences. Matrix is also perfect for those occasions when you need just a few extra buttons.
Matrix is available to buy on Tindie.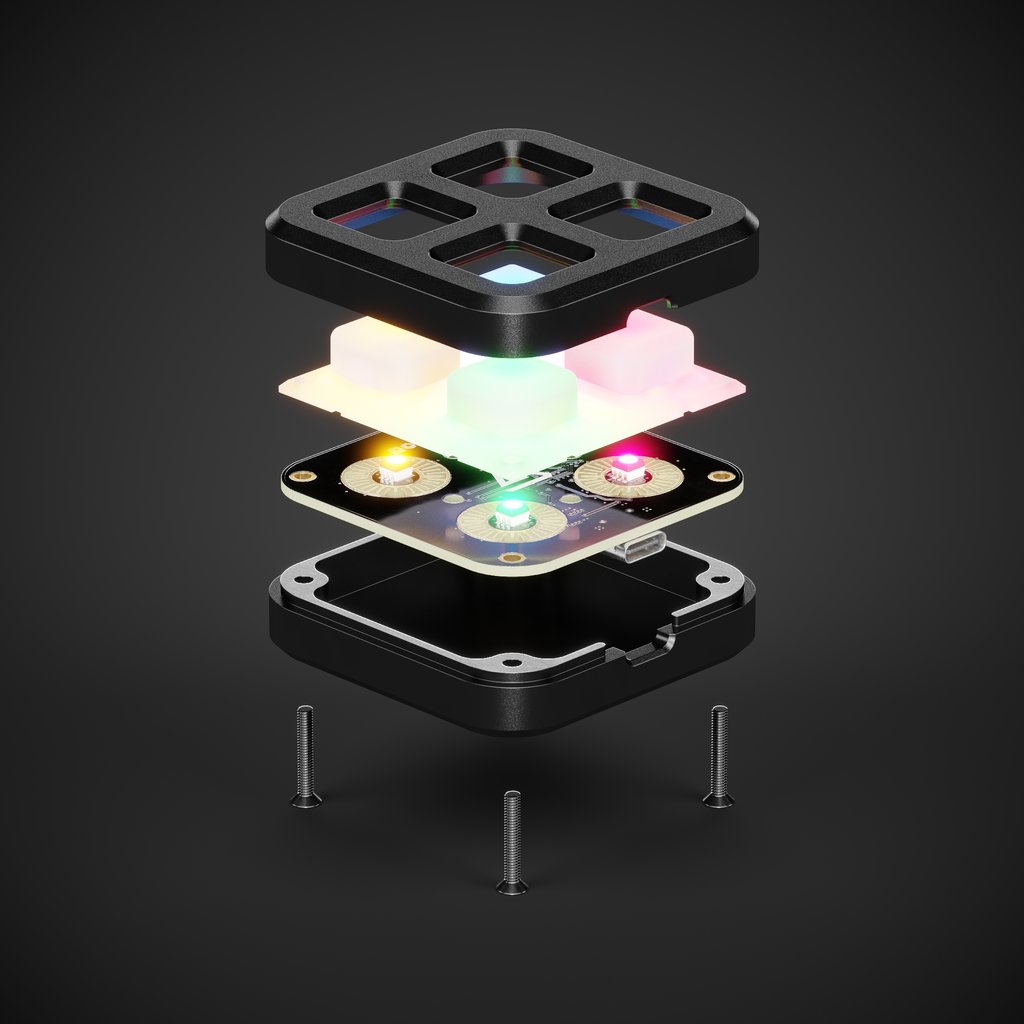 Powered by Open-Source
Powered by QMK, the popular open-source keyboard firmware, Matrix is customisable to fit your exact requirements. QMK has built-in support for many advanced features, such as joystick, mouse and MIDI control. QMK also includes an extensive library of lighting effects, giving you numerous options to customise the look of your macro pad.
Matrix comes equipped with VIA support straight out of the box, allowing easy modification of keymaps, macros and lighting - no programming experience required!
Built to Last
Engineered with durability in mind, Matrix features a machined aluminium enclosure with a black anodised finish. The translucent silicone buttons allow a bright and uniform backlight whilst being more durable than standard keyboard switches. The USB Type-C connector is rated for over 10,000 insertion cycles, ensuring Matrix will be a dependable tool for many years.
Downloads
The latest firmware is available here. To update the firmware, enter bootloader mode by pressing and holding all four buttons while connecting the USB cable. In bootloader mode, Matrix appears as a USB drive. Copying the firmware file to this drive will cause the firmware to be updated.
VIA requires a keyboard definition file to be uploaded for Matrix to be recognised. The latest definition file is available here. To upload the definition within VIA, enable the "Show Design Tab" toggle under the "Settings" tab. The keyboard definition can then be uploaded from the "Design" tab.